Printing methods
Manage printing methods
The Printing methods section has all printing methods which you set during the addition of printing methods for a product into configuration phase.

You can naturally manage them here, adding new printing methods or deleting those already set.
The addition of a new method happens when you click on Add printing button at the top right of the section.

Into the window that appears insert the name of new printing method and the type of output to create, then click on Add.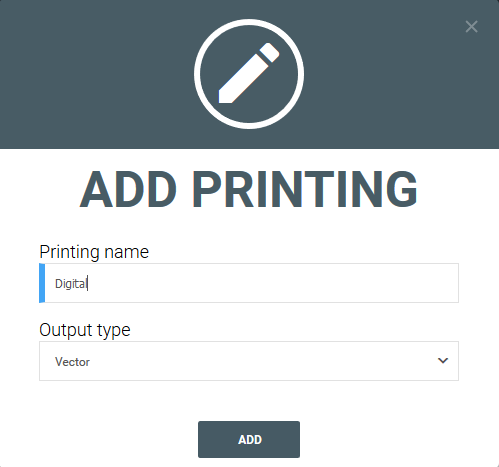 You'll be notified on saving completion of the printing method with a pop window.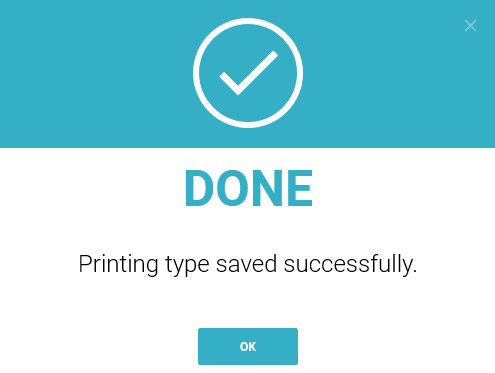 The elimination of a printing method happens when you click on bin presente at the bottom right side of each method on the list.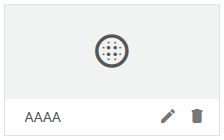 You'll be asked to confirm the elimination on the pop window.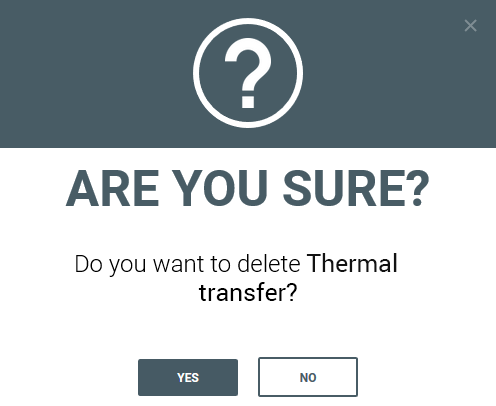 After confirmation, the system will notify the correctness of elimination.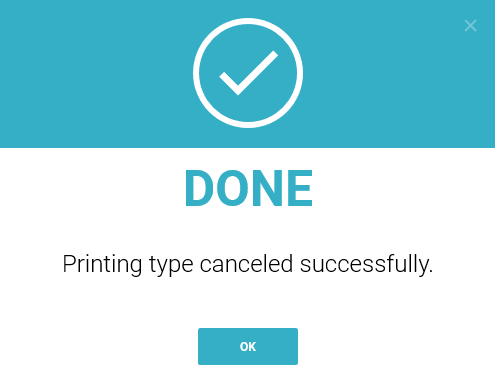 The elimination of a printing method from the list is an irreversible process and it can't be undone. Besides, if the selected method is already in use for at least one product, the elimination is forbidden.