Theme
Choose the theme of your customizer
Feel free to add your style to the customizer that your consumers will use to customize their product! Into the Theme section you can choose your favorite combination of colors.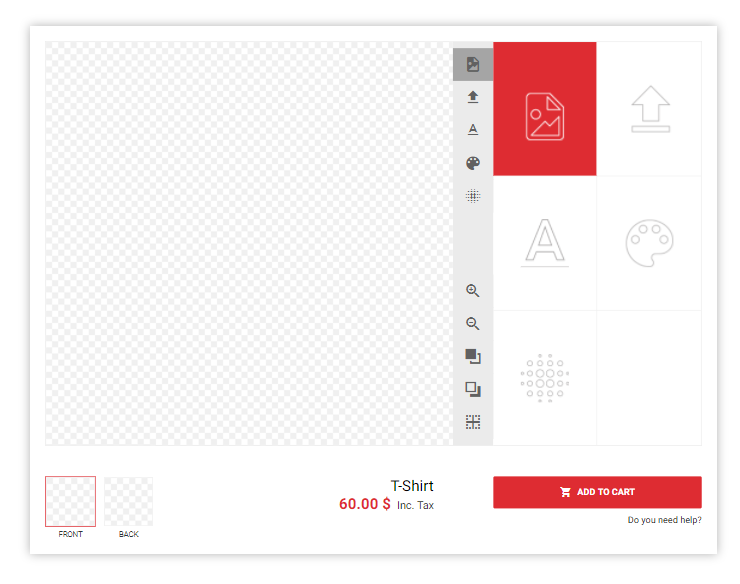 The window you can see contains the following options:
Primary color - it's the base color of theme, shown for main sections of customizer;
Icons color - it's the base color of icons into the customizer toolbox;
Toolbox color - it's the background color of the customizer toolbox.
At the end of your choice of theme, click on Save settings at the top right of the section in order to save your changes.